XPC cube: SZ170R8/SH110R4 for VR solution
2017/01/05
Global / Case Study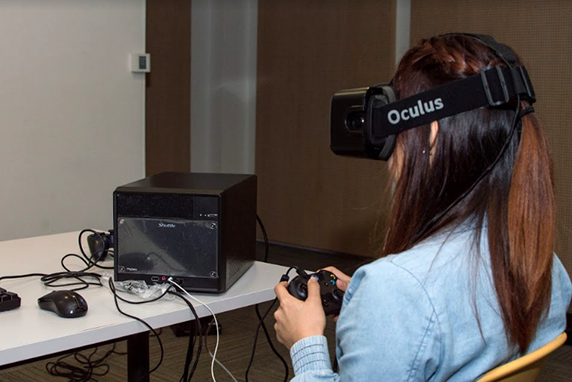 Recently, Virtual reality is the hottest topic for everyone. VR can apply to many different applications such as military, business, entertainment, and more.
For entertainment industry, there is a whole new way to play games. All the gamers can experience a 3D environment and interact with that environment during playing a game.

Our partner, Beyond Geek, worked with NUS students' Computing Club which is an official student club of NUS school in Singapore. This club plans events for undergraduate students. They choose Shuttle's XPC cube: SZ170R8 and SH110R4 with Oculus Rift to let its members experience VR game called Affected v1.6.2. Both are equipped with Intel® Core i7-6700 processor, 16GB memory, GTX 1080 and 250GB SSD storage. XPC cube series is only 1/3 the size of traditional tower desktop PC but it can provide the same performance as regular desktop with high durability.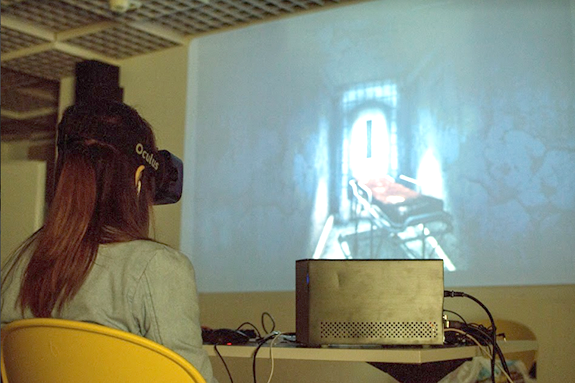 Key Feature:
 Support Intel® Skylake Core™ i3/i5/i7, Pentium®, Celeron® processors
 Robust I/O interfaces
 Support for Dual or triple displays via HDMI and DisplayPort
 Support multiple PCI-E expansion cards
 Install up to four 3.5" HDDs and supports (SZ170R8 only)
The solution: SX170R8 & SH110R4
Chosen for its strong expandability, small form factor, and high durability, Shuttle's XPC cube provides two PCI-Express slots and two Mini PCIe slots for multi-purpose expansion cards. Multi-display graphics, multi-Lan, TV tuner, RAID, mSATA SSDs, or WLAN can be installed. Thanks to its compact and stylish aluminum chassis, this series is a sophisticated solution that packs high performance and flexibility. The series is equipped with an 80 PLUS certified power supply and Integrated Cooling Engine 2(I.C.E 2) Heat Pipe Technology for high energy efficiency and stable, long-term operation. Get full desktop performance in one-third the size of a tower PC, Shuttle's XPC cube not only supports the latest generations of Intel® processors, but also provides a robust I/O interface to support diverse applications, including multi-display digital signage, video wall, mini server and gaming.

---
About Shuttle
Founded in 1983, Shuttle Inc. (TAIEX 2405) is the world's leading manufacturer of Small Form Factor (SFF) Computers, so far, Shuttle's hardware product development has extended to slim PCs, AIO PCs, Notebooks and Tablets for home, business and vertical applications as Digital Signage, POI/POS and Kiosk.To answer the trends of IoT and cloud applications, Shuttle started to build up its software and integration R&D capabilities since 2011 and launched numerous of smart solutions for Face Recognition, Education, Home Automation and Long-term Care applications.
Contact US
Marketing Dept.
No. 30, Lane 76, Rei Kuang Rd.,
Nei-Hu Dist., Taipei, Taiwan
Tel: +886-2-8792-6168
Fax: +886-2-8792-6268
E-mail:
shuttlepr@tw.shuttle.com